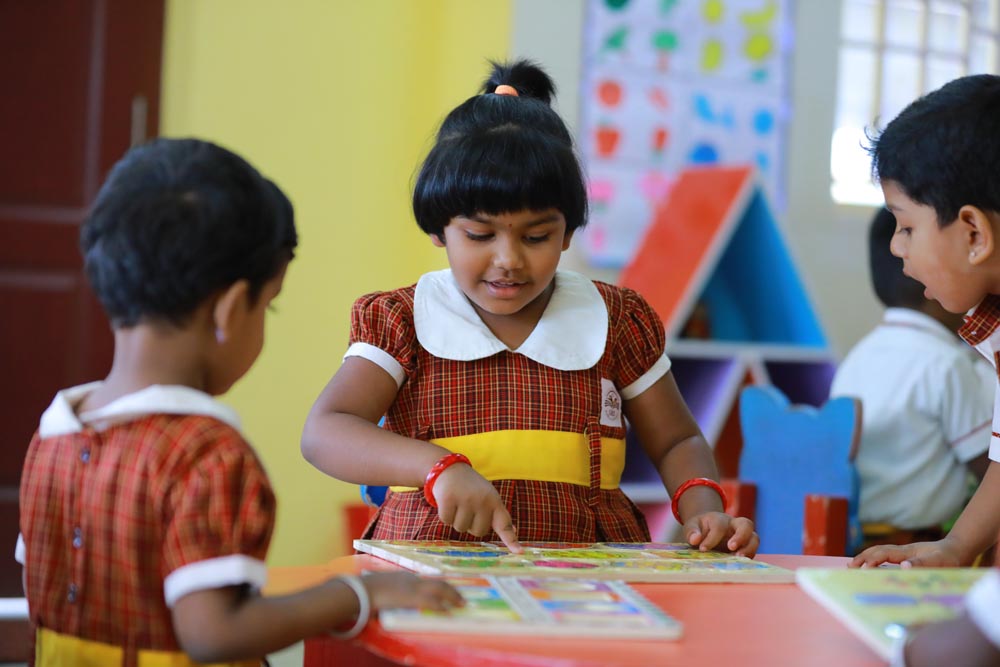 We follow the Montessori Methodology for teaching the kindergarten children of Mont I to Mont III. Book free teaching method for Mont I and Mont II.
We use building blocks, toys, flashcards, rhymes, stories, charts, group activities and individual activities to teach the KG children.
We use smart board for teaching through visual communication.
We train the children to speak English, Tamil, Hindi by teaching simple sentences and rhymes.
We teach calligraphy to develop good handwriting at the very early stage of education in the kindergarten classes.
We take the children to field trips based on the lessons taught to them. (Ex: When vegetables lesson is taken, we will take them to a farm or a vegetable store)
Individual care will be given to each child to develop knowledge, handwriting and extra-curricular activities.