Academic Subjects
English (First language)
Mathematics
Science
Social Studies
Tamil-(As second language)
Hindi-(As second language)
Tamil- (As third language)
Hindi- (As third language)
Co-Curricular Activities
Dance.
Music.
Karate.
Calligraphy.
Yoga.
Art and Craft.
Abacus.
Scouts and guides.
TEACHING METHODOLOGY
We teach the children through ABL (activity based learning) method in SR Leaders which inculcates the children to understand the concept and creates curiosity of learning.
Montessori Teaching Methology is being followed for the preschool children in SR Leaders.  We have a Montessori lab for the little learners.  Our experienced staff will encourage the children to do activities with creativity in a playway method.  They teach each lesson more informatively.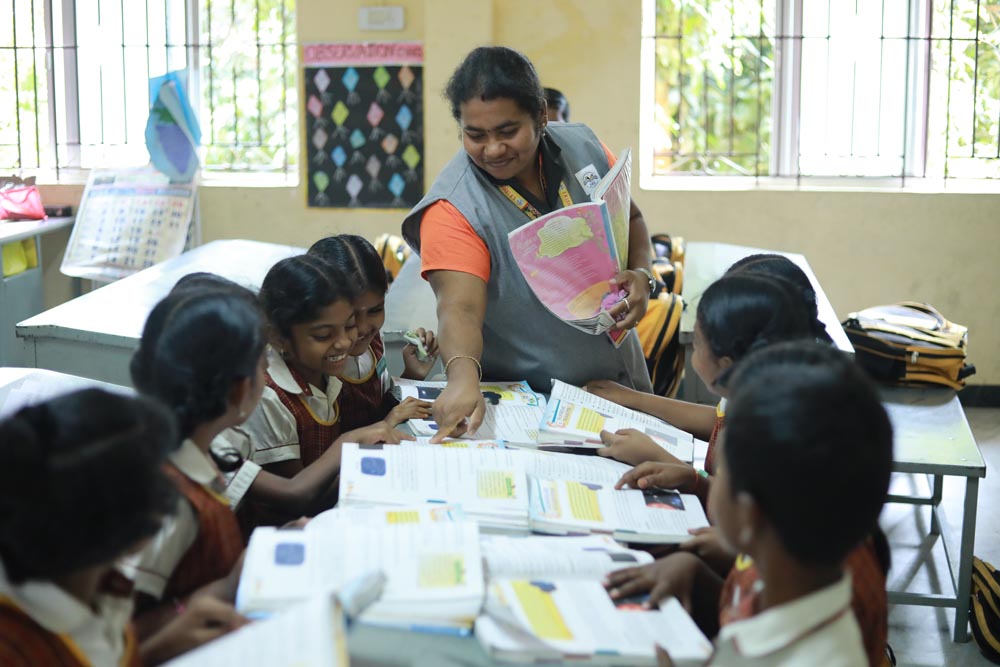 CLUB ACTIVITIES
We have diverse clubs namely Eco Club, Tamil Club, English Club, Maths Club and Sports Club.  Art and Craft exhibition is also held to bring out the  artistic talents of the students of SR Leaders.