Academic Subjects (Both CBSE & Matric)
English (First language)
Mathematics
Science
Social Studies
Tamil-(As second language)
Hindi-(As second language)
Tamil- (As third language)
Hindi- (As third language)
Computer
Value education
General Knowledge
Co & Extra Curricular Activities (Both CBSE & Matric)
Dance.
Music.
Karate.
Calligraphy.
Yoga.
Art and Craft.
Abacus.
Skating
Silambam
Football
Archery.
TEACHING METHODOLOGY
We teach the children through ABL (activity based learning) method in SR Leaders which inculcates the children to understand the concept and creates curiosity of learning.
Montessori Teaching Methology is being followed for the preschool children in SR Leaders.  We have a Montessori lab for the little learners.  Our experienced staff will encourage the children to do activities with creativity in a playway method.  They teach each lesson more informatively.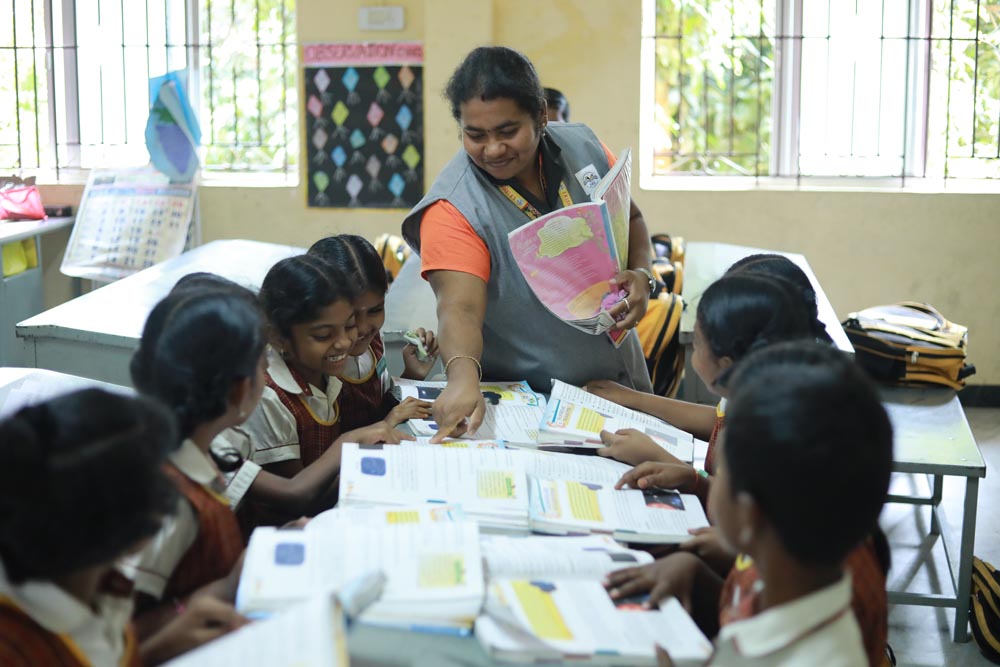 CLUB ACTIVITIES
We offer our students wide variety of co-curricular such as public speaking, debate and dramatics, creative writing, eco-club, math club , sports club, Tamil club and Art-craft Exhibition is also being conducted to bring out the artistic talents of our students.
EMBEDDED SYSTEM WORKSHOP
We have come with embedded system of education for our Children to ensure they get Innovated and
oriented by visiting various places as field trips and assist them educate themselves, and create critical thinkers and problem solvers.

IIT JEE/ NEET
We develop young minds to embrace the learning opportunity and pre pare them as life long
learners. We S R Leaders school educate our children in updating and preparing to face the exceptional challengers training them with IIT JEE/ NEET Integrated form Grade VIII