VKV & KPR Avva Education Trust.
On account of the collaboration with the new managing trustee Mr. VKV Sundararaj and in honour of his presence, the SR Leaders Trust's name has been renamed as VKV & KPR Avva Education Trust.
MANAGING TRUSTEE
Mr. VKV Sundararaj is the proprietor of VKV Group of Companies which is an eminent and leading company in the production of VKV Champers & Bricks, VKV Promoters, VKV Fuel Agency, VKV Transports, VKV Blue Metals and VKV Farms.
Awards & Rewards
He was awarded for inception of holding the businesses of many fields in the right way.
Special Award
The whole education field feels proud of him as he was awarded the "Kalvi thanthai" award for his excellence in providing education.  He is a social activist.  Every year, he is providing books, bags and notebooks for the children in the surrounding rural area where he resides. He is a farsighted, well-informed, principled, service-minded and masterful gentleman. This honourable person has duly collaborated with SR Leaders to promote his new innovative ideas and aims for the enrichment of education of the students of SR Leaders.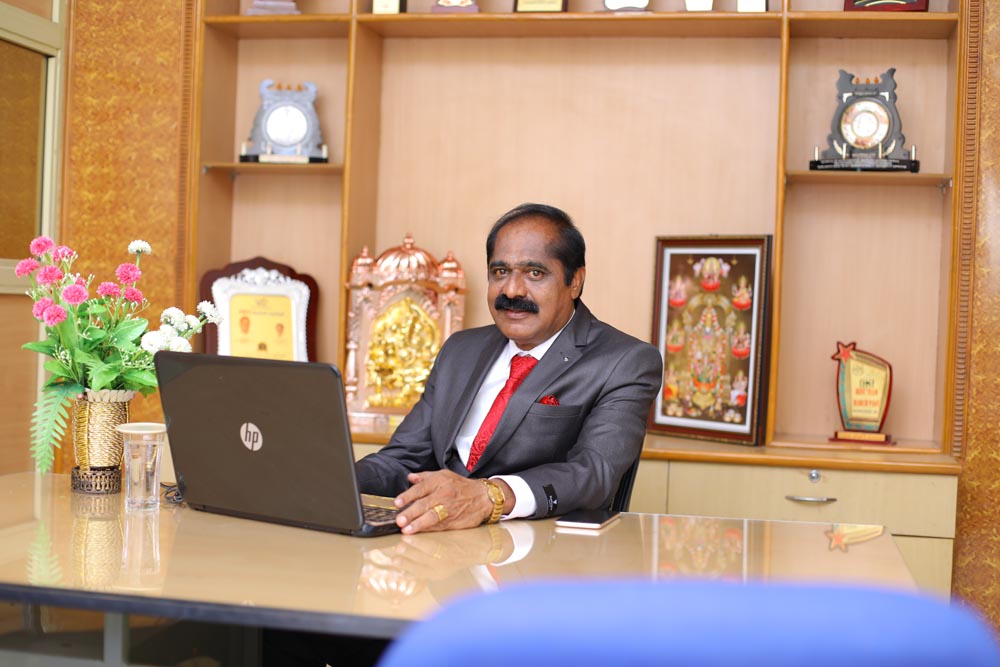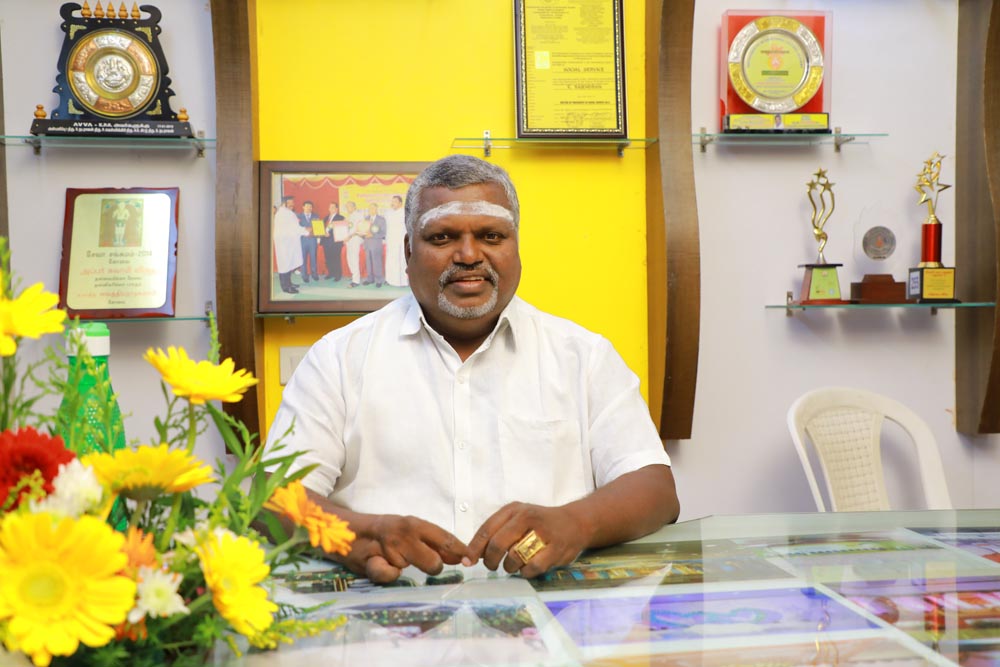 MANAGING TRUSTEE
Mr. Dr. K. Rajendran is the Managing Director of KPR Groups of Companies.  He is the proprietor of the company for the last 30 years.  He is a service-minded man.  He founded the Avva Education Institution for Catering and Hotel Management for 10th and 12th passed/failed students.  He has given free training for 10th and 12th failed students and created many job opportunities for them.
Awards & Rewards
Bharath Seva Samaj has awarded Doctorate for rendering free excellent services to the children and the society.
CORRESPONDENT
Mrs. R. Raasika is a broadminded young woman entrepreneur who has reached great heights in the management of SR Leaders.  She is having a developmental vision about SR Leaders.  Her innovative ideas have been implemented since the establishment of the school.
Awards & Rewards
Mrs. R. Raasika has been awarded the APJ Abdul Kalam Award for managing the best upcoming school "SR Leaders" in 2017.
She also was awarded Best School Award in 2019 from Ver Organization.